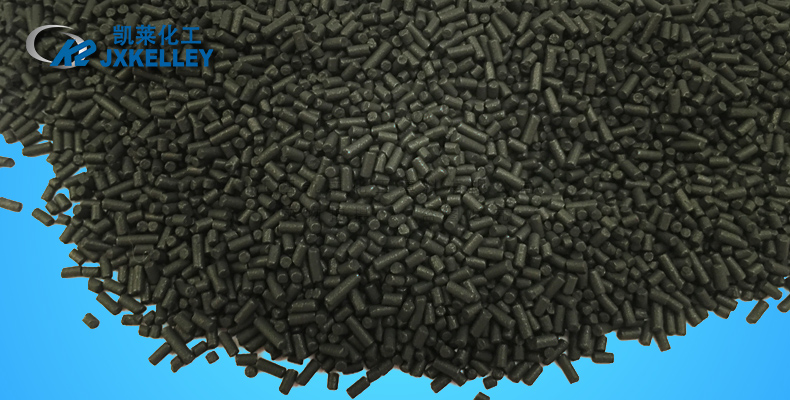 Carbon molecular sieves (CMS) is a new type of adsorbent developed in the 1970s. It is a kind of excellent non-polar carbon material. CMS is used to separate and enrich nitrogen from air and adopt the process of nitrogen production at room temperature and low pressure. Compared with the traditional deep cold and high pressure nitrogen production process, CMS has the advantages of low investment cost, fast nitrogen production speed and low nitrogen cost. Therefore, it is currently a pressure swing adsorption (p.s.a) air separation nitrogen rich adsorbent selected by the engineering community, which is widely used in chemical industry, oil and gas industry, electronic industry, food industry, coal industry, pharmaceutical industry, cable industry, metal heat treatment, transportation and storage.




A unique single pore (mono-disperse porous microstructure) can be obtained, which will not expand after moisture absorption. The chemical component of molecular sieve is crysta Lline alumina-silica tes, which is synthesized through a special chemical mechanism. Do not change into solution, still adhere to the dry state. The utility model has the advantages of convenient use, round appearance and beautiful shape. The pore size is similar to that of gas molecules.

● potassium, sodium or calcium atoms contained in aluminosilicate, followed by. It can produce very strong ionic force to polar molecules, so it can make molecular sieves play a very strong moisture absorption capacity under low humidity, and reach almost absolute dry level. At the same time, molecular sieves can also have strong adsorption on other kinds of polar molecules, such as (CO2 H2S co NH3 olefin PA RA fin) and so on.



Model

Type

Adsorption pressure


MPa

Nitrogen concentration


N2%

Nitrogen production


NM3/h.t

N2/Air
%

CMS-185

0.8

99.99

60

20

99.9

120

26

99.5

185

36

99.0

230

41

98.0

310

46

CMS-200

0.8

99.99

70

21

99.9

140

27

99.5

200

36

99.0

260

41

98.0

330

48

CMS-220

0.8

99.99

90

25

99.9

160

34

99.5

220

43

99.0

290

48

98.0

360

54