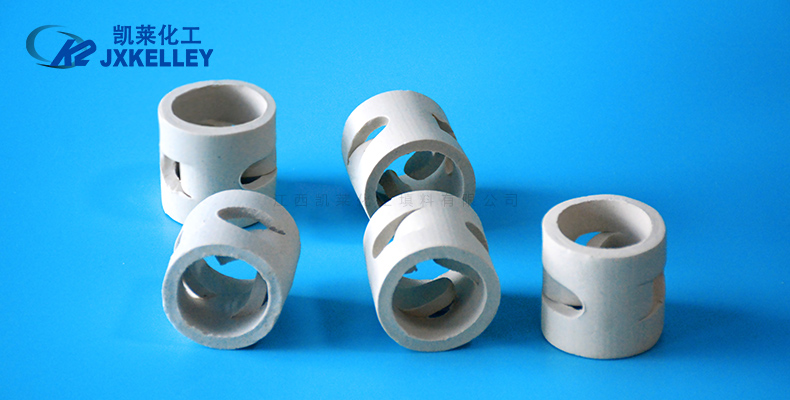 Ceramic Bauer ring is an improved product of ceramic rassier ring. Ceramic Bauer ring increases the design of opening window around the wall. Compared with rassier ring, this structural design improves the specific surface area and void ratio of the product. The gap distribution of ceramic Bauer ring is uniform, greatly improves the distribution of fluid, and has better void ratio and lower pressure drop than ceramic rassier ring.



● ceramic Bauer ring has excellent acid and heat resistance, can and can resist the corrosion of various inorganic acids, organic acids and organic solvents except hydrofluoric acid, and can be used in high or low temperature environment, so its application range is very wide.

● ceramic Bauer ring can be used in drying tower, absorption tower, cooling tower, washing tower in chemical industry, metallurgy industry, coal and natural gas industry, industrial oxygen production industry, etc.



size

mm

thickness

mm

Surface area

m2/m3

Voidage

%

Accumulation number

per/m3

Accumulation weight

kg/m3

25

3

210

73

53500

700

38

4

180

75

15000

650

50

5

130

78

6800

600

80

8

110

81

1950

550