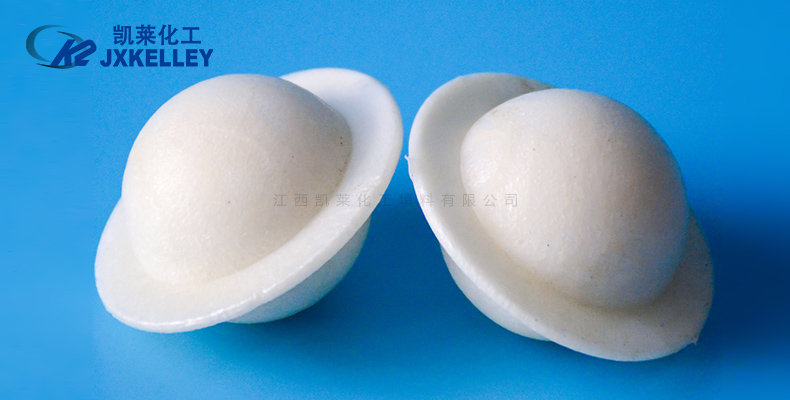 Plastic surface cover ball is characterized by: stable center of gravity, stack side by side, and good cover performance. This product is widely used for water treatment in solid and desalination pools.
● design exquisite reasonable, beautiful appearance. Suitable materials, acid and pressure resistance (pressure resistance 0.4mpa, acid resistance is 35% concentrated hydrochloric acid, working temperature ≤100℃)
● accurate specific gravity, stable center of gravity.
● the ball wings overlap each other and the cover is tight. (covering rate above 99%)
● easy to operate, the float ball into the required container, can automatically form a uniform cap. Material: PP polypropylene. Installation method: pour the liquid surface covering balls into the liquid according to the amount of surface area. The liquid surface covering balls are arranged in a natural order, covering the liquid surface. The edge can be sealed with other sealing materials.
name
size
density
Operating
strength
number
Void
coverage
ph
mm
G/m3
°C
Mpa
n/m2
%

Cover the

ball

Φ40
0.5
≤120
≤0.4
720
95
91
1-1.4

Cover the

ball

Φ50
0.5
≤120
≤0.4
500
95
91
1-1.4

Cover the

ball

Φ40
0.3
≤120
≤0.4
666
93
97
1-1.4

Cover the

ball

Φ80
0.5
≤120
≤0.36
232
95
99
1-1.4
Liquid level covers the ball
Φ40
0.3
≤120
≤0.4
666
93
97
1-1.4
Liquid level covers the ball
Φ80
0.5
≤120
≤0.36
232
95
99
1-1.4
Liquid level covers the ball
Φ50
0.3
≤120
≤0.4
500
95
91
1-1.4