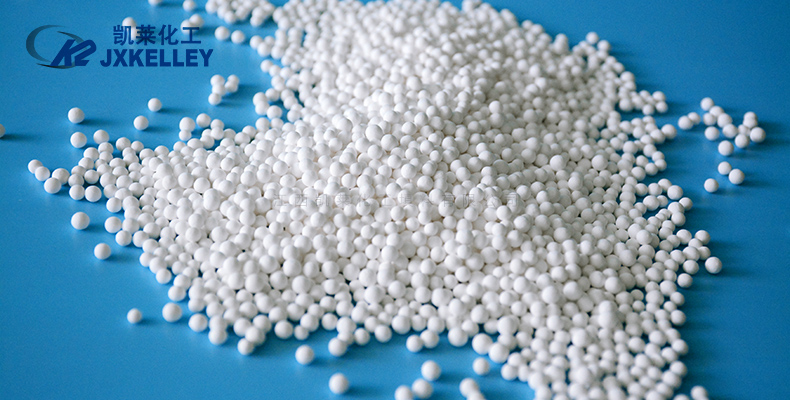 The 13x zeolite has an aperture of 10A and the adsorption is less than 10A for any molecule. It can be used for catalyst co-carrier, co-adsorption of water and carbon dioxide, and co-adsorption of water and hydrogen sulfide gas. It is mainly used for drying medical and air compression systems.
●13X molecular sieve is based on the principle of pressure varying adsorption, using high-quality carbon molecular sieve as adsorbent, under a certain pressure, nitrogen from the air.
●13X zeolite is purified and dried with compressed air, and is subjected to pressure adsorption and decompression desorption in the adsorber. Due to the aerodynamic effect of 13X zeolite, the diffusion rate of oxygen in carbon zeolite micropores is much higher than that of nitrogen. Oxygen is preferrably adsorbed by carbon zeolite, while nitrogen is enriched in the gas phase to form finished nitrogen. Then after decompression to atmospheric pressure, adsorbent desorption adsorbed oxygen and other impurities, to achieve regeneration. Generally, two adsorption towers are set in the system. One tower produces nitrogen by adsorption, and the other tower is desorbed and regenerated. The opening and closing of pneumatic valves are controlled by PLC program controller, so that the two towers cycle alternately to achieve the purpose of continuous production of high-quality nitrogen. The whole system consists of the following components: compressed air purification unit, air storage tank, oxygen and nitrogen separation device, nitrogen buffer tank.
perfor

mance

unit
Technical indicators
shape
bar
spherical
diameter
mm
1.5-1.7
3.0-3.3
1.0-1.6
3.0-5.0
Grain size
%
≥98
≥98
≥96
≥96

Packing

density

g/ml
≥0.65
≥0.65
≥0.70
≥0.70

Wear

rate

%
≤0.10
≤0.20
≤0.10
≤0.10
compressive
N
≥30/cm
≥45/cm
≥25/p
≥65/p
adsorption
%
≥23.5
≥23.5
≥23.5
≥23.5

handling

capacity

NL/g
≥18
≥18
≥18
≥18
Packed water
%
≤1.5
≤1.5
≤1.5
≤1.5