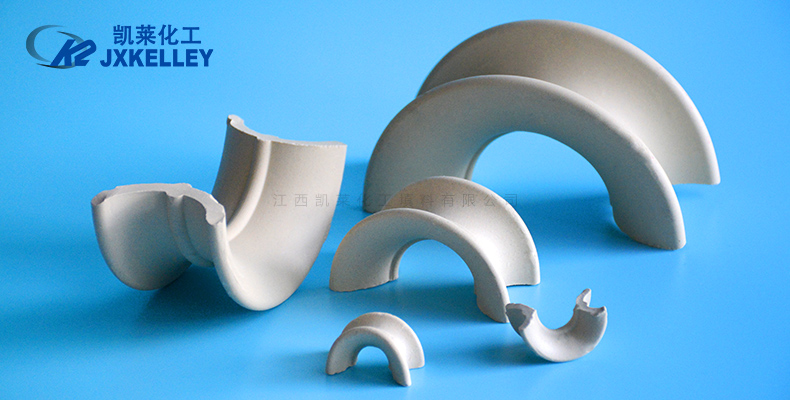 The ceramic moment saddle ring is an improved product of the ceramic arc saddle ring. The ceramic moment saddle ring changes the arched appearance on both sides, making the internal curvature radius different. This structural design overcomes the problem of overlapping and nesting between them. The gap distribution of the ceramic moment saddle ring is uniform, which improves the distribution of fluid, and has better void ratio and lower pressure drop than the ceramic lacI ring.





● large circulation. The diameter of the new tower can be reduced, and the capacity of the old tower can be greatly increased.

● high separation efficiency. It has much larger specific surface area than bulk packing.

● pressure reduction. It can save a lot of energy.

● strong resistance to acid, alkali, especially H2S, naphthenic acid chloride ion corrosion.



| | | | |
| --- | --- | --- | --- |
| SiO2 + Al2O3 | >92% | CaO | <1.0% |
| SiO2 | >76% | MgO | <0.5% |
| Al2O3 | >17% | K2O+Na2O | <3.5% |
| Fe2O3 | <1.0% | Other | <1% |

size

mm

thickness

mm

Specific surface /m3

Voidage

%

Dry packing

m-1

Bulkkg

/m3

25mm

3-4

250

74

320

700

38mm

4-5

164

78

170

600

50mm

5-6

120

77

130

510

75mm

8-10

95

77

127

500